Enjoyed this Chicken Karahi from Hot N Crunchy in Plano. Tasted great and looking forward to the weekend!
To my surprise today Norah started crawling. It was a sight I cannot forget. She was able to sit and turn not too long ago and now she can crawl. Funny thing is she tried to grab a floor-standing lamp and pull it down. That just alerted me of how many changes I need to bring in the house, and keep things away from her tiny little arms reach.
I also earned a few new things about the Amazon Fire today. I can basically load any application with a .apk extension to the Fire tablet. I am starting to like the Amazon Fire 7 for reading and minimal surfing. I think it a very well designed tablet for its price. Best of all with the new cover it feels more and more like a book. I have always enjoyed reading and am glad that my new year has started off with a good book. Currently, I am reading "An Ember in the Ashes" from Sabaa Tahir.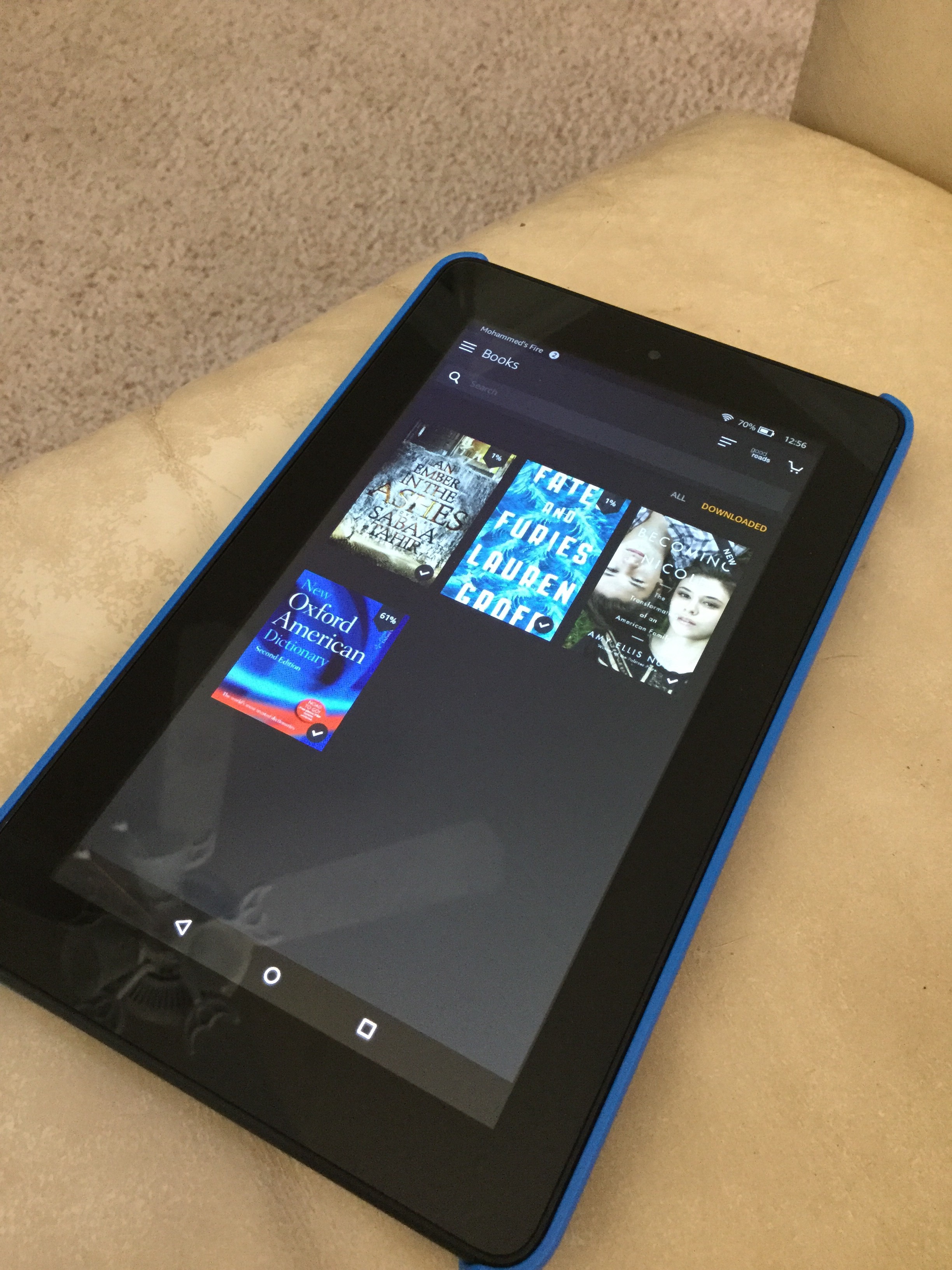 Christmas went by quick, and New Year's Eve followed in a blink. Happy New Year 2016!
Had an awesome start to the New Year! Enjoyed the celebrations by spending time with my family. My new year resolution for 2016 is to become healthy, wealthy, and wise.
I plan on blogging everyday about my things happening around my life. I have been thinking a lot about blogging and finally decided to do it.
I am very pumped up and excited about the new year as a lot of good things are to come.
Stay tuned…